Peculiar Technology & Multi Purpose Production Facilities
Covering Most Chemical Reaction
Halogenation, Acid chloride reaction, Amidation, Esterification - We specialized!!
To go green and preserve the environment, with using a waste – gas – treatment facilities, we mainly conduct Iodination, bromination, acid clolid reaction, and so on.
And now, we've been trying to research New Amidation and new Esterification and to generate new chemical substances at lower cost than ever.
Invitation of UKIMA Chemical Co.,ltd
Since the foundation of UKIMA, 1945, we have specialized in organic synthesis and tried to research and to develop new products and new technology of chemical reaction for cosmetics, pharmaceutical, electronics, pigments, agricultural chemicals, and so forth.
With our technology covering most chemical reaction, with our knowledge of chemical reaction created in the half of a century and with our production facilities covering most chemical reaction, we try to react immediately to your requests and to deliver high qualified products.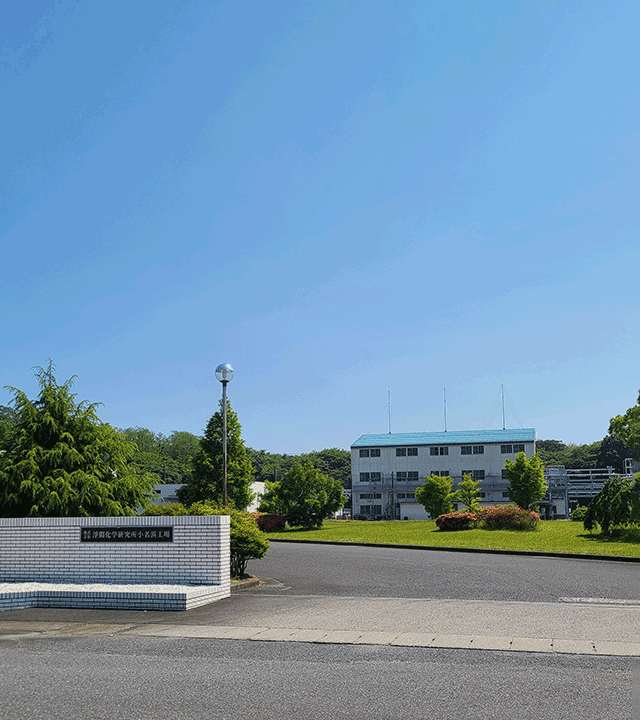 Our Production Facilities
We specialized in peculiar organic reactions in generating intermediate and other chemical substances.
All our Production Facilities are multi purpose and applied to many organic chemical reactions.
We are based in Iwaki City Fukushima prefecture and have one branch office in Tokyo.
1-134,Shimogawa Aza Ohtsurugi,Izumi- machi, Iwaki-shi,Fukushima -ken(prefecture),971-8183,Japan